Introduction:
Are you on the lookout for waterproof flooring options in sunny San Antonio? Well, you've come to the right place! When it comes to flooring, water resistance is a top priority, especially in a city where humidity and occasional spills are part of the daily routine. Lucky for you, Creative Remodeling SA has a variety of fantastic choices to keep your floors protected and looking fabulous. Whether you prefer the timeless elegance of ceramic tile, the natural beauty of luxury vinyl plank, or the durability of laminate, you'll find plenty of options to suit your style and withstand any water-related mishaps. Let's dive into the world of waterproof flooring together!
1. Waterproof Balcony Flooring Options
Balconies are exposed to the elements, making it crucial to select a flooring material that can withstand rain, humidity, and temperature fluctuations. One excellent choice for waterproof balcony flooring is composite decking. Composite decking is a durable and low-maintenance material that resembles real wood. It is resistant to water, mold, and fading, making it ideal for balconies in San Antonio. Another option is porcelain tile, which is known for its water-resistant properties.
2. Deck Flooring Options Waterproof::
If you have a deck in San Antonio, choosing a waterproof flooring option is essential to maintain its longevity and appearance. One popular choice for waterproof deck flooring is vinyl decking. Vinyl decking is a synthetic material that is highly resistant to moisture, rot, and insects. It is available in various colors and textures, allowing you to create a beautiful and waterproof deck. Another option is rubberized coatings. These coatings are applied to the deck surface, creating a seamless and waterproof barrier. Rubberized coatings are durable and provide excellent slip resistance, making them a safe choice for deck flooring.
3. Waterproof Bathroom Flooring Options:
Bathrooms are areas prone to high humidity and water exposure, making it crucial to select waterproof flooring materials. One popular choice for waterproof bathroom flooring is luxury vinyl plank (LVP) or luxury vinyl tile (LVT). LVP and LVT are durable, water-resistant, and available in a wide range of styles and designs. They can mimic the appearance of natural materials such as hardwood or stone while offering superior water resistance. Another option is porcelain or ceramic tile. These tiles are known for their water resistance and are available in various colors, sizes, and textures, allowing you to create a stylish and waterproof bathroom floor.
4.Basement Flooring Options Waterproof:
Basements are susceptible to moisture and water damage, making it essential to choose waterproof flooring options. One excellent choice for basement flooring is epoxy flooring. Epoxy flooring is a seamless and durable solution that creates a waterproof and resistant surface. It is available in various colors and finishes, allowing you to customize your basement floor to your preferences. Another option is luxury vinyl flooring. Luxury vinyl flooring is not only waterproof but also provides excellent insulation and durability. It can mimic the appearance of hardwood or stone, creating an attractive basement space.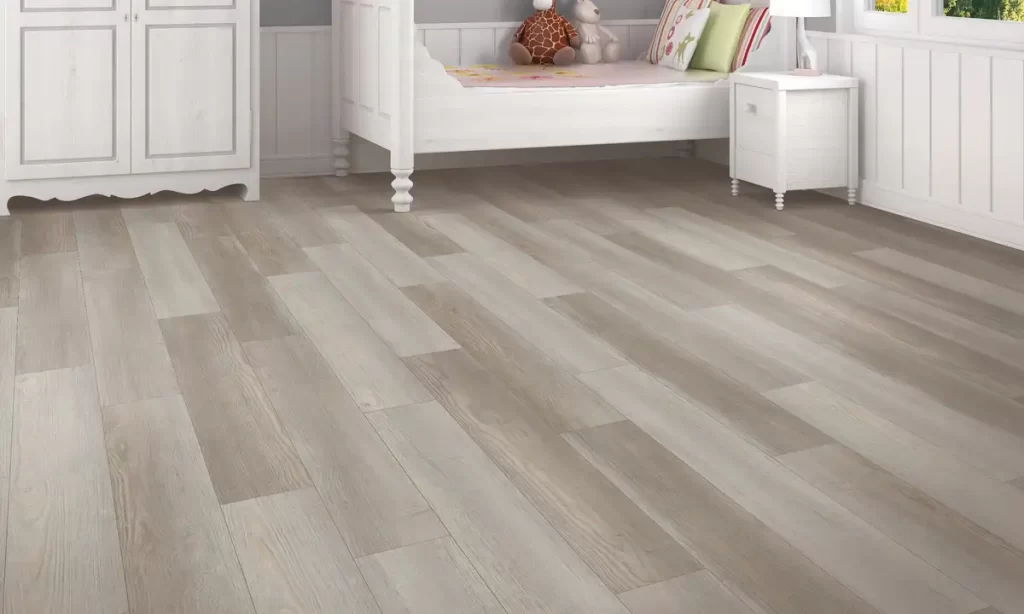 5.Waterproof Kitchen Flooring Options:
The kitchen is another area in your home that can be exposed to water spills and high foot traffic. One excellent waterproof flooring option for kitchens is sheet vinyl flooring. Sheet vinyl is a resilient and waterproof material that comes in large, continuous rolls, minimizing seams and potential water penetration. It is easy to clean, durable, and available in a variety of styles and patterns to suit your kitchen decor.
6.Waterproof Outdoor Flooring Options:
When it comes to outdoor spaces like patios or pool areas, it's important to choose waterproof flooring options that can withstand exposure to the elements. One popular choice is concrete pavers. Concrete pavers are durable, low-maintenance, and resistant to water absorption. They come in various shapes, sizes, and colors, allowing you to create a customized outdoor flooring design. Another option is rubber flooring. Rubber flooring is slip-resistant, comfortable to walk on, and highly durable. It is available in interlocking tiles or rolls, making it easy to install and maintain.
7.Engineered Hardwood:
Although solid hardwood is not recommended for areas with high moisture, engineered hardwood can be a viable option. It consists of multiple layers, with a top layer of real hardwood and a moisture-resistant core. Engineered hardwood provides the aesthetic appeal of natural wood while offering better resistance to water damage compared to solid hardwood.

8.Rubber Flooring:
Rubber flooring is an excellent choice for areas that require waterproofing, such as basements, laundry rooms, or playrooms. It provides a resilient and slip-resistant surface that can withstand water and moisture effectively. Rubber flooring is available in various colors and patterns, making it versatile for different design preferences.
9. Bamboo Flooring:
Bamboo flooring is known for its durability and moisture resistance. While not entirely waterproof, bamboo flooring can handle occasional water spills without significant damage. It is a sustainable and eco-friendly option that offers a unique aesthetic.
10.Stone Flooring
Stone flooring, such as granite, slate, or marble, offers a timeless and elegant option for waterproof flooring in San Antonio. These natural stones are incredibly durable and resistant to water, making them ideal for areas prone to moisture, like bathrooms and kitchens. Stone flooring not only adds a touch of sophistication to any space but also provides excellent longevity. With their unique colors, patterns, and textures, stone floors can enhance the aesthetic appeal of your home while providing a practical and low-maintenance solution. From sleek and modern to rustic and traditional designs, stone flooring offers a versatile and reliable choice for waterproofing your floors.

Some Questions Related to Waterproof Flooring Options in San Antonio :

What is the best flooring that's waterproof?
Porcelain tile is known for its exceptional water resistance and durability, making it an excellent choice for areas prone to moisture
What flooring is 100% waterproof?
SPC vinyl flooring is engineered with a stone plastic composite core, which is highly water-resistant
What is the most durable and waterproof flooring?
While concrete is not inherently waterproof, it can be made waterproof by using sealers, coatings, or additives.
What is the most waterproof vinyl flooring?
The most waterproof vinyl flooring options are typically those that are designed with specific features to enhance their water resistance
Conclusion
When it comes to choosing waterproof flooring options in San Antonio, it's important to consider the specific needs of each area. Whether you're looking for balcony, deck, bathroom, basement, or overall home flooring, there are various materials available to meet your requirements. From composite decking and vinyl flooring to porcelain tile and epoxy flooring, you can find options that combine durability, water resistance, and aesthetic. These waterproof flooring options will not only protect your floors from moisture and water damage but also enhance the overall aesthetics of your space.