Remodeling Services San Antonio
Over the past few years, Creative Remodeling and Home Restoration has assisted hundreds of San Antonio residents in making home improvements and upgrades. With our assistance, you can save money while increasing your home's comfort, value, and environmental friendliness. To provide you with the most accurate advice for your makeover, we begin with a home remodeling ideas discussion.
Providing home remodeling services to your exact specifications is our top priority, and our home remodeling contractors will stop at nothing until they ensure it is perfect. We take pride in our extensive selection of first-rate services, which, combined with our use of only the highest quality materials, yields an outstanding variety of possibilities for enhancing your house.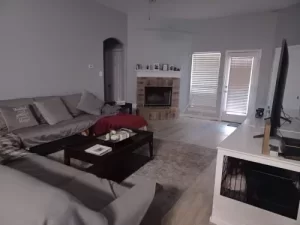 Adding custom tile to a bathroom is a quick and easy method to make it look appealing. A professional bathroom renovator can give your tired old bathroom new vibrancy. Backsplashes, in a similar vein, can dramatically alter the look of a space without breaking the bank. Backsplashes made of tile, stone, glass, or even metal offer an elegant touch to any bathroom or kitchen.
One of our specialties here at Creative Remodeling and Home Renovation is installing custom tile showers and backsplash. We have installed many tile showers and backsplashes in addition to resurfacing countertops and replacing cabinets for our customers. To provide you with the best goods possible, made from components from reputable manufacturers, our highly educated specialists keep up with industry developments, designs, and installation methods. Our expertise in custom tile installation allows us to create a unique design for you from scratch, using your preferred hues, shapes, and materials.
Painting a house or business can have a dramatic effect on how it appears to visitors. Unfortunately, the passage of time and the natural elements can cause the paint on your interior and exterior surfaces to become less vibrant. Creative Remodeling guarantee the Professional Home Renovation Services in San Antonio as we fight the natural process of wear and tear by protecting your floors with a new layer of gorgeous finish at regular intervals. 
Over the past few years, we have established ourselves as San Antonio's go-to choice for a professional painting company. We will not only supply you with stunning color options, but our trained painting contractors will also deliver professional quality craftsmanship at each step of the way to ensure that your newly painted surface will remain in good condition for a long time. Our painting contractors have expertise in residential painting services as well as commercial painting services. You can take it easy while we take care of the stressful home painting parts.
If you need trim carpentry work done in San Antonio, TX, go no farther than Creative Remodeling and Home Restoration. No matter what kind of professional carpentry work you need to be done, you can count on us to always put you, the customer, first. We're up to the challenge of any undertaking, and we always do the work perfectly the first time by employing tried-and-true methods and reliable machinery. Count on us to finish trim carpentry projects on schedule and under budget.
Our crew is dedicated to working effectively while paying close attention to detail, as evidenced by the quality of our finished products. For all your carpentry services requirements, we have the means, the personnel, and the experience to meet them. If you need any carpenter services, don't hesitate to contact Creative Remodeling and Home Restoration now.
Investing in your home's flooring and tile design is equivalent to investing in your home overall. When guests enter a room, their eyes immediately fall on the flooring. Seeing the dramatic improvement in curb appeal that high-quality, hand-finished flooring can provide inspired us to offer flooring services at Creative Remodeling and Home Restoration.
For many years, Creative Remodeling and Home Restoration has been a go-to for local flooring needs, thanks to our extensive inventory and highly skilled installers. With the best flooring choices and the lowest pricing, we can guarantee that your new floor will be the perfect addition to your home or company. To ensure that you have a new floor as soon as possible and with as little hassle as possible, we have a team of highly trained professionals that are certified and licensed to do the installation for you.