Introducing a comprehensive guide to addressing a common but often underestimated issue in the enchanting city of San Antonio – overspray on windows and doors. The vibrant and growing urban landscape of San Antonio frequently witnesses construction, paint projects, and industrial activities that can inadvertently affect the appearance of your windows and doors. Overspray, composed of fine particles and chemicals, can create unsightly stains and discoloration, detracting from the aesthetic appeal of your home. In this guide, we will delve into the causes and effects of overspray, explore whether it's a DIY fix or requires professional intervention, discuss insurance coverage for overspray damage, and provide tips on preventing future occurrences. We aim to equip San Antonio homeowners with the knowledge and solutions necessary to restore the pristine appearance of their windows and doors, ensuring they continue to shine in this magnificent Texan city.
Resolving Overspray Challenges: San Antonio Windows and Doors
This comprehensive guide by Creative Remodeling is your key to understanding the causes and effects of overspray, determining whether it's a do-it-yourself project or requires professional intervention, exploring insurance coverage, and implementing preventive measures. Let's embark on a journey to restore the beauty and charm of your San Antonio home, ensuring your windows and doors shine as brightly as the city itself.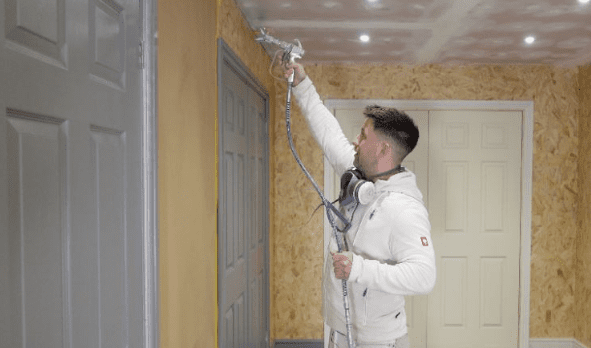 Preserving Property Value Through Overspray Cleanup:
In the dynamic real estate market of San Antonio, preserving property value is a top priority for homeowners. Overspray issues, if left unaddressed, can have a detrimental effect on a property's curb appeal and overall worth. This section emphasizes the importance of timely overspray cleanup to maintain or enhance a home's market value. It can elaborate on how well-maintained windows and doors play a pivotal role in creating a positive first impression, which can translate into a higher resale value for heritage homes in San Antonio.
Legal Aspects of Overspray Issues in San Antonio:
Overspray problems, especially when they result in damage to neighboring properties, may lead to legal complications. This section delves into the legal dimensions of overspray cleanup in San Antonio, explaining the responsibilities and liabilities involved. It can also provide insights into how homeowners can navigate potential legal disputes, offering guidance on when to seek legal counsel and how to protect their rights when overspray issues become contentious.
The Role of Insurance in Overspray Cleanup:
San Antonio homeowners often rely on insurance to address overspray damage. This heading explores the role of insurance in the overspray cleanup process, detailing how homeowners' insurance policies may cover such damage. It can also provide a step-by-step guide on how to make a successful insurance claim for overspray issues in the San Antonio area, including the documentation and evidence required to support a claim.
Local Service Providers for Overspray Cleanup:
Seeking professional painting services assistance is common for overspray cleanup, as it can be a complex and delicate process. This section offers a curated list of reputable local service providers in San Antonio who specialize in overspray removal and restoration. Readers can benefit from the convenience of having a reliable resource to turn to when they need expert help, ensuring that the overspray is effectively and safely removed from their windows and doors.
Overspray Prevention: Contractor Best Practices:
Overspray prevention is an essential aspect of addressing this issue effectively. This heading emphasizes the responsibilities of contractors in minimizing the risk of overspray during construction or renovation projects. It delves into the best practices that contractors should follow, such as employing protective measures, using appropriate materials, and conducting thorough site assessments. Highlighting these practices can empower homeowners in San Antonio to collaborate with contractors who prioritize overspray prevention.
Community Resources for Overspray Cleanup: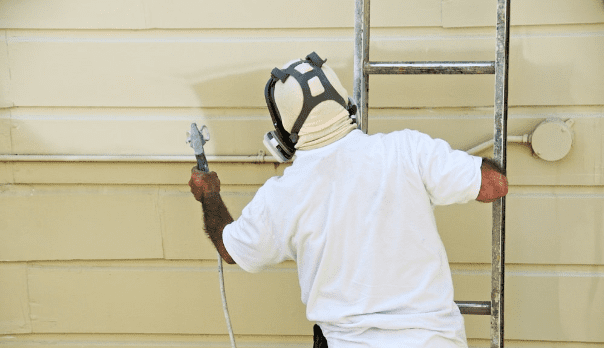 San Antonio has a strong sense of community, and homeowners often turn to local resources for support and guidance. This section can introduce readers to local community resources, online forums, or homeowner associations where they can share their overspray experiences, seek advice, and connect with others who have faced similar challenges. This sense of community can be a valuable source of emotional support and practical advice when dealing with overspray issues on windows and doors.
San Antonio's Unique Architectural Considerations:
San Antonio boasts a rich architectural heritage, and its buildings often feature unique design elements. This section explores how the city's architectural characteristics may present specific challenges and solutions when dealing with overspray issues on windows and doors. It can provide insights into the architectural features that are common in San Antonio and how overspray cleanup should be tailored to preserve the city's distinctive architectural aesthetics. When using paint to define spaces in open-concept areas, it's essential to ensure precision and avoid overspray issues, especially on San Antonio windows and doors.
Annual Maintenance for Overspray Prevention:
Overspray cleanup is essential, but ongoing maintenance is equally crucial. This part discusses the importance of implementing annual maintenance routines for windows and doors. It can outline specific steps and maintenance practices that homeowners in San Antonio should follow to prevent overspray issues and ensure the long-term beauty and structural integrity of their windows and doors.
Education and Training for Overspray Cleanup:
Effectively dealing with overspray issues requires knowledge and skill. This section introduces readers to educational resources, workshops, or training programs available in San Antonio. These resources can be valuable for homeowners and contractors looking to enhance their overspray cleanup skills, equipping them with the know-how and expertise to tackle overspray issues effectively.
Sustainability and Overspray Cleanup:
Sustainability is a growing concern in San Antonio, and eco-friendly practices are increasingly important. This section highlights sustainable approaches to overspray cleanup, emphasizing the use of environmentally friendly products and methods. It can guide readers on adopting eco-conscious overspray cleanup practices that align with San Antonio's commitment to environmental responsibility.
These detailed descriptions provide a comprehensive understanding of each heading, assisting readers in navigating the complex landscape of overspray issues on their windows and doors in the vibrant city of San Antonio. Readers can access practical guidance, legal insights, community support, and professional services, ensuring their heritage homes are preserved and maintained effectively.
FAQs:
What are common causes of overspray on windows and doors in San Antonio?
Overspray can result from nearby construction, paint projects, or industrial activities. Wind can carry particles and chemicals onto your property, affecting windows and doors.
How can overspray affect the appearance of windows and doors?
Overspray can create unsightly stains, discoloration, and a hazy film on glass and surfaces, diminishing the aesthetic appeal of your home.
Is overspray cleanup a DIY project, or should I hire professionals in San Antonio?
While small cases can be tackled with DIY methods, professional overspray removal is recommended for extensive or stubborn overspray issues to prevent damage.
Do homeowners' insurance policies in San Antonio cover overspray damage?
Some insurance policies may cover overspray-related damage, but it's essential to review your policy and file a claim promptly.
What steps should I take to prevent overspray on windows and doors in San Antonio?
Preventing overspray involves communication with contractors, covering windows and doors during nearby projects, and regular maintenance to minimize long-term damage.
Conclusion:
In the vibrant city of San Antonio, dealing with overspray issues on windows and doors is a common challenge, but one that can be effectively addressed with the right knowledge and solutions. Whether it's caused by nearby construction, paint projects, or industrial activities, overspray can mar the appearance of your home, creating stains and discoloration on these essential elements. While some minor overspray concerns can be handled as DIY projects, professional assistance is often necessary for extensive or stubborn cases, helping to prevent further damage and ensure a pristine look. Homeowners should also consider reviewing their insurance policies to determine if overspray damage is covered. Taking preventive measures, such as communication with contractors, proper covering during nearby projects, and regular maintenance, is essential to minimize the long-term impact of overspray on your San Antonio property, ensuring that your windows and doors continue to shine as they should.