If you're in the business of renovating homes for a profit, you know that trim carpentry upgrades can add serious value to a property. But what if you're working on a tight budget and need to maximize your investment? Fret not, for we've got you covered! In this guide, Creative Remodeling SA will help you explore some budget-friendly trim carpentry upgrades that will spruce up your flips without breaking the bank. From simple DIY projects to clever cost-cutting tips, you'll discover how to enhance your property's appeal and attract those potential buyers. Let's dive in!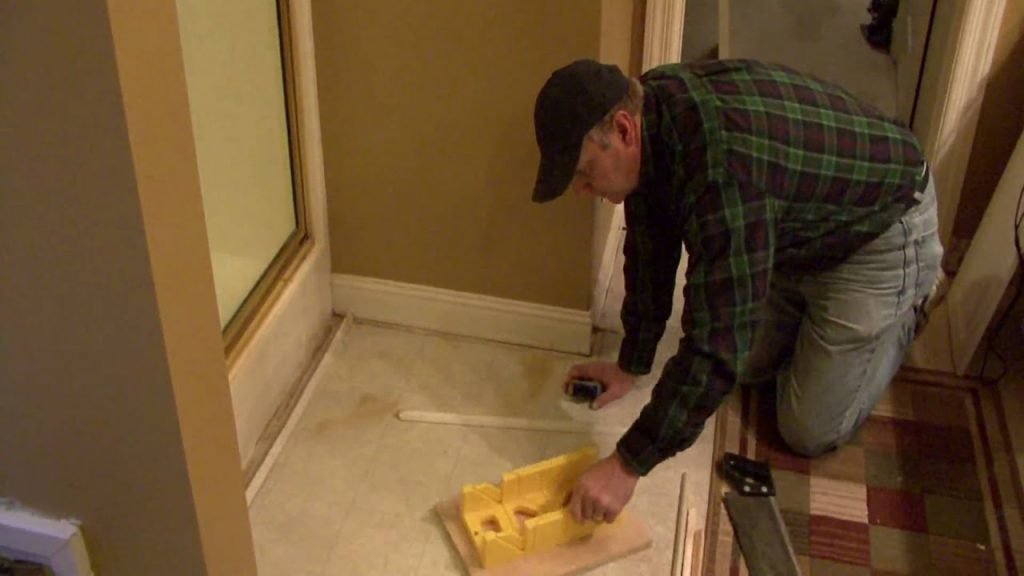 Upgrade Baseboards
For budget-friendly trim carpentry upgrades in San Antonio, home flippers can focus on a few key strategies. First, opt for cost-effective materials like MDF or finger-jointed pine for baseboards. Consider using pre-primed options to save on painting expenses. Utilize basic but stylish profiles that add elegance without breaking the bank. Purchase materials in bulk to benefit from discounts. Repurpose salvaged or reclaimed wood for a unique touch. DIY installation can cut labor costs, but ensure precision for a professional finish. Lastly, explore local suppliers and wholesalers for competitive pricing. By combining these tips, San Antonio home flippers can achieve appealing baseboard upgrades while staying within budget.
Crown Molding Magic
Crown molding exudes sophistication and luxury, making it a fantastic addition to any home. While solid wood crown molding can be pricey, you can achieve a similar effect using foam or polystyrene molding. These materials are budget-friendly, lightweight, and easy to handle. With a bit of paint, they can mimic the appearance of expensive wood crown molding. Install crown molding in living areas, bedrooms, and even kitchens to create an upscale feel without blowing your budget. This elegant touch can significantly increase the perceived value of your flip and attract buyers who appreciate the extra charm.
Revamp Door and Window Casings
Don't overlook the impact of well-designed door and window casings. Replacing dated or damaged casings with fresh, modern ones can instantly modernize a home's interior. Consider using trim kits, which are pre-cut and assembled casings that save you time and effort during installation. Opt for classic designs that match the overall aesthetic of the house and choose materials like MDF or finger-jointed pine for cost-effectiveness. By paying attention to these small yet vital details, you can transform a lackluster space into a stylish and inviting one, all within a limited budget.
Install Chair Rails
Chair rails are an excellent way to add character and protect your walls from scuffs and scrapes. Plus, they provide a beautiful visual break, especially in dining or living areas. Like the other trim upgrades, chair rails come in various materials, with MDF being the most economical choice. When installing, consider the proportions of the room and place the chair rail at an appropriate height. A splash of paint can make it pop, giving your flip that extra touch of elegance and personality that buyers will adore.
Dress Up with Wainscoting
Wainscoting, a decorative wall treatment, can work wonders in enhancing the overall appeal of a home. While traditional wainscoting can be pricey, there are more affordable options available. Consider using beadboard panels or faux wainscoting made from trim pieces to achieve a similar effect at a fraction of the cost. Install wainscoting in entryways, hallways, or even as an accent in bedrooms to add a touch of charm and sophistication. The combination of chair rails and wainscoting can create a stunning visual impact that leaves a lasting impression on potential buyers.
Budget-Savvy Door Upgrades
Doors play a significant role in the overall aesthetics of a home. Instead of replacing all doors, focus on key areas like the front entry and main living spaces. Consider giving existing doors a fresh coat of paint or staining to breathe new life into them. Swapping out dated doorknobs and hardware with more modern options can also make a noticeable difference. If you do need to replace a door, opt for standard-sized pre-hung doors, which are more affordable than custom ones. By giving attention to these details, you'll ensure that your flip's entrance makes a lasting impression.
Stylish Window Treatments on a Budget
Window treatments can add a touch of elegance and privacy to a home. While custom drapes and curtains can be expensive, there are plenty of budget-friendly alternatives. Look for ready-made options at discount home stores or consider making your own using affordable fabrics. Simple curtain rods and hardware can do the trick without costing a fortune. Alternatively, use inexpensive blinds or shades for a clean and modern look. By dressing up your windows without overspending, you'll enhance the overall ambiance of your flip and appeal to potential buyers seeking both style and value.
Creative Trim Accents
Sometimes, it's the small details that make the most significant impact. Get creative with trim accents to add character to your flip without breaking the bank. Utilize corner blocks and rosettes to enhance the appearance of door and window casings, making them stand out. Consider installing picture frame molding or decorative wall panels in select areas, such as the dining room or entryway, to create a wow factor. With a little ingenuity and some basic carpentry skills, you can infuse your flip with unique touches that elevate its appeal and set it apart from the competition.
Refreshing Staircase Enhancements
If your flip has a staircase, don't miss the opportunity to give it a budget-friendly carpentry makeover. Replacing an entire staircase can be costly, but you can achieve a similar impact by updating the balusters or handrail. Consider painting the handrail and balusters in a modern color or staining them for a rich, elegant look. Alternatively, replace old balusters with sleek metal ones for a contemporary touch. Small changes like these can transform the look and feel of the entire staircase area, impressing potential buyers and boosting the overall value of your property.
Clever Crown Molding Lighting
Take your crown molding game to the next level by incorporating subtle LED lighting behind it. This budget-friendly trick not only adds a touch of luxury but also creates a warm and inviting ambiance in the room. Install LED light strips on top of the crown molding or use crown molding with built-in lighting channels. When turned on, the soft glow will highlight the architectural details and make your flip feel cozy and welcoming. This clever upgrade is sure to leave a memorable impression on potential buyers, setting your property apart from the competition.
Conclusion
Congratulations, San Antonio home flippers! You now have a treasure trove of budget-friendly trim carpentry upgrades at your disposal. By incorporating these cost-effective enhancements, you can give your flips a fresh, modern look that appeals to potential buyers without breaking the bank. Remember, a little creativity and attention to detail can go a long way in maximizing the value of your investment. So, go ahead and upgrade those baseboards, crown moldings, door and window casings, chair rails, and wainscoting to transform your properties into irresistible gems that attract eager buyers and secure your success in the competitive real estate market. Happy flipping!