Are you looking to elevate your bathroom's style with a custom shower backsplash in San Antonio? Well, you're in luck because I've got the scoop on the top tile trends that are taking the city by storm! From luxurious materials to bold designs, San Antonio homeowners are embracing creativity and innovation when it comes to their shower backsplashes. In this article, Creative Remodeling SA will help you explore the most popular tile trends that are transforming ordinary showers into extraordinary spaces. So, let's dive right in and discover the exciting world of custom shower backsplashes in San Antonio!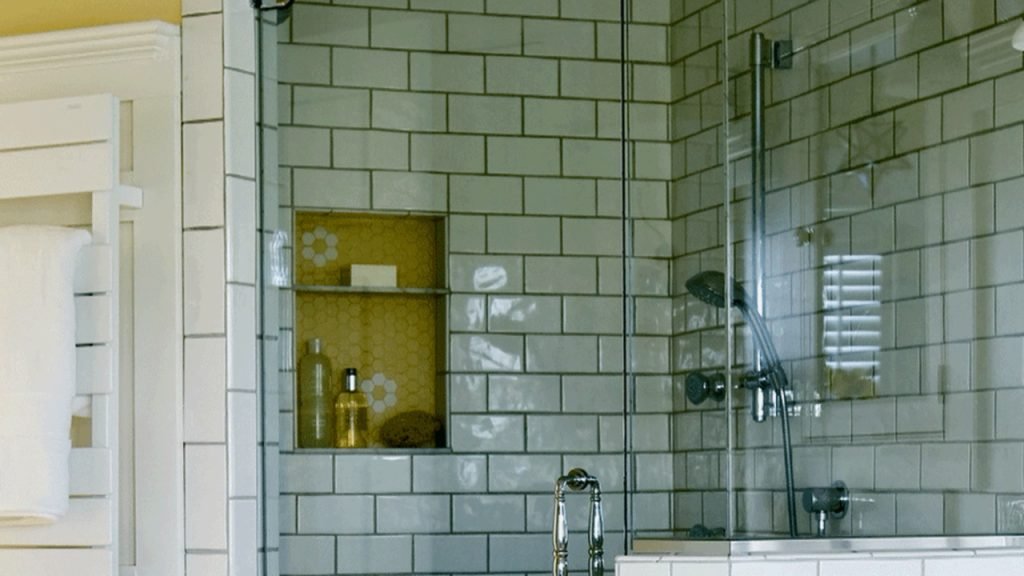 Natural Elegance: Embracing Mother Nature
In San Antonio, the natural elegance of stone and marble tiles is making a grand comeback in custom shower backsplashes. Homeowners are falling in love with the earthy tones and organic patterns of these materials. From classic Carrara marble to rustic slate, the versatility of natural stone allows for a wide range of design possibilities. These tiles exude luxury and sophistication, adding a touch of timeless beauty to any shower space. Paired with sleek fixtures and contemporary accents, natural stone backsplashes create a harmonious blend of modernity and nature, offering a spa-like oasis in the comfort of your home.
Captivating Geometric Patterns
Step into a world of mesmerizing shapes and patterns as geometric tiles take the spotlight in San Antonio's custom shower backsplash scene. These eye-catching designs boast a captivating blend of simplicity and complexity. Hexagons, arabesques, and herringbones are among the popular choices, allowing homeowners to unleash their creative flair. Geometric patterns work wonders in both small and large showers, adding depth and visual interest. Whether you prefer monochromatic elegance or vibrant color contrasts, these tiles bring an element of artistry to your shower walls, transforming them into a focal point of awe and admiration.
Playful Mosaics: A Splash of Color
Say goodbye to mundane and hello to excitement with lively mosaic tiles gracing San Antonio's custom shower backsplashes. Mosaics are stealing the show with their boundless color options and charming patterns. These tiny tiles open up endless possibilities, from creating intricate motifs to delightful gradients. Homeowners are relishing the chance to experiment with bold shades and mix-and-match styles, infusing their showers with personality and charm. Whether it's a tropical paradise or a serene underwater escape, mosaics allow your imagination to run wild, making every shower experience a joyous and refreshing one.
Subway Tiles: Timeless Appeal
In the world of custom shower backsplashes, classic subway tiles continue to hold their ground with unwavering popularity in San Antonio. Their timeless appeal lies in their simplicity, making them a versatile choice for various design themes. Whether it's a vintage-inspired bathroom or a sleek and modern space, subway tiles effortlessly blend in while adding a sense of understated elegance. Homeowners are opting for unique layouts and grout colors to give their showers a fresh twist. With subway tiles, you can rest assured that your bathroom will remain stylish and chic for years to come.
Artistic Expression: Hand-Painted Tiles
For those seeking a truly one-of-a-kind custom shower backsplash services in San Antonio, hand-painted tiles are the epitome of artistic expression. These masterpieces showcase the skill and creativity of talented artisans who craft personalized designs. From intricate floral motifs to abstract works of art, hand-painted tiles offer a bespoke touch that can't be replicated. Homeowners are cherishing the opportunity to tell their stories through these tiles, turning their showers into personal galleries. These tiles not only add uniqueness but also elevate the shower space to a work of art that fills you with delight every time you step in.
Industrial Chic: Concrete and Cement Tiles (100 words)
San Antonio homeowners are embracing the raw beauty of industrial chic by incorporating concrete and cement tiles into their custom shower backsplashes. These tiles exude a rugged charm and modern appeal, perfect for those seeking an urban-inspired bathroom. From minimalistic gray tones to edgy patterns, concrete and cement tiles bring an element of urban sophistication to showers. Paired with metal fixtures and exposed brick walls, this trend creates a contemporary oasis reminiscent of trendy loft apartments.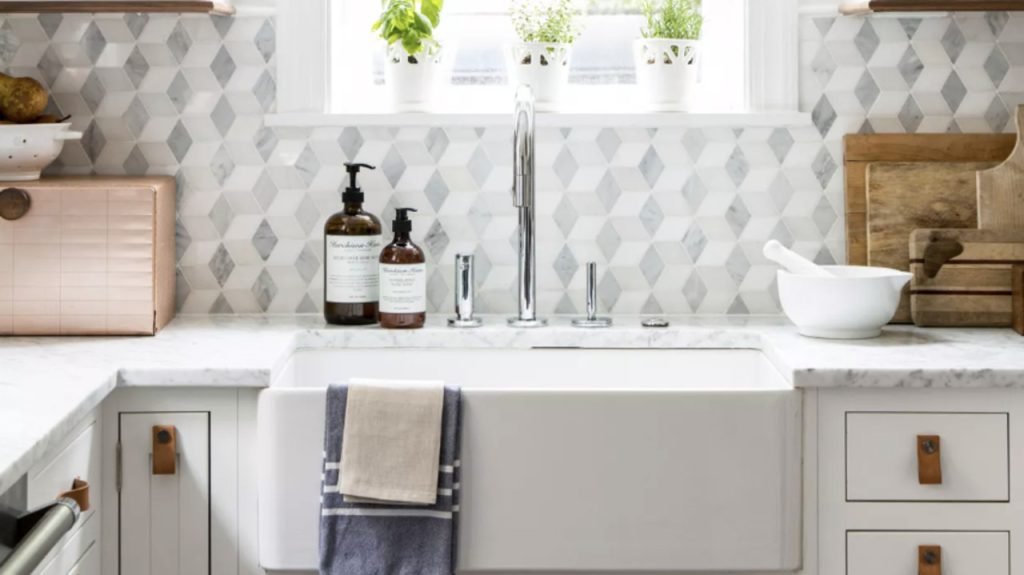 Exotic Intrigue: Moroccan and Talavera Tiles
Unleash the allure of distant lands in your San Antonio bathroom with Moroccan and Talavera tiles for your shower backsplash. These intricately designed tiles add an exotic touch, capturing the essence of faraway places. Moroccan tiles dazzle with their mesmerizing geometric patterns, while Talavera tiles from Mexico boast vibrant colors and hand-painted beauty. These tiles transport you to a realm of rich cultural heritage and create a visual feast that stimulates the senses. Homeowners are captivated by the mystique of these tiles, making their showers a portal to adventure and discovery.
Allure of Texture: 3D Tiles
Say goodbye to flat and ordinary as 3D tiles take center stage in San Antonio's custom shower backsplash trends. These tiles boast intriguing textures and depths that add dimension to any bathroom. From subtle waves to bold geometric designs, 3D tiles create a sensory experience, transforming the shower walls into a tactile delight. This trend appeals to those who seek to break free from traditional flat surfaces and embrace a more dynamic and captivating environment. With a myriad of shapes and finishes available, 3D tiles allow you to sculpt a shower space that's uniquely yours.
Transparency and Luminosity: Glass Tiles
San Antonio homeowners are embracing transparency and luminosity with the use of glass tiles in their custom shower backsplashes. These tiles reflect light and create an illusion of space, making even the smallest showers feel open and airy. Available in various sizes, colors, and finishes, glass tiles offer a multitude of design possibilities. Whether you opt for a sleek monochromatic look or a dazzling mosaic, glass tiles add a touch of contemporary elegance to your bathroom. The play of light and color through these tiles enchants the eyes, giving your shower an ethereal and captivating ambiance.
Going Bold: Oversized and Patterned Tiles
In San Antonio, homeowners are daring to go big and bold with oversized and patterned tiles for their custom shower backsplashes. These statement-making tiles feature large formats and striking designs that demand attention. Whether it's an oversized floral pattern or an abstract arrangement, these tiles bring drama and personality to showers. The large size reduces grout lines, making maintenance easier and providing a seamless look. This trend caters to the fearless and adventurous, offering an opportunity to create shower spaces that are as unique and vibrant as the individuals who use them.
FAQs:
What is the most popular backsplash for 2023?
Geometric patterns, such as herringbone and hexagons, are the most popular backsplash choices for 2023.
What is the most popular backsplash right now?
Warm neutrals, like terracotta and sandy beige, are on-trend for backsplashes in 2023.
What is the most timeless backsplash tile?
Subway tiles continue to be the most timeless and classic choice for backsplash tiles that never go out of style.
Conclusion
So there you have it – the top tile trends for custom shower backsplashes in San Antonio! From the allure of natural elegance to the excitement of mosaics and the timelessness of subway tiles, homeowners in San Antonio are exploring a vast array of options to create shower spaces that truly reflect their style and personality. Whether you prefer a serene spa-like escape or an explosion of artistic expression, these trends offer something for everyone. So go ahead and transform your ordinary shower into an extraordinary sanctuary with these captivating tile trends. Happy designing!