Bathroom Remodeling Services San Antonio
Transform Your Bathroom into a Relaxing Oasis with Our Bathroom Remodeling Services
Are you tired of your outdated and dull bathroom? It's time to turn it into a luxurious retreat with our exceptional bathroom remodeling services. Creative Remodeling understand the importance of a functional and stylish bathroom that complements your lifestyle. From small upgrades to complete transformations, our expert team is here to provide with the professional remodeling services and bring your vision to life. 
We offer personalized design solutions, premium materials, and skilled craftsmanship to create a space that suits your unique taste and preferences. Get ready to enjoy a refreshing and invigorating bathing experience in a beautifully remodeled bathroom that exceeds your expectations.
Creative Remodeling have experienced designers that will work with you to create a custom bathroom design that meets your specific needs and style preferences. We use the latest design software to create 3D renderings of your new bathroom, so you can see exactly what it will look like before any work begins. We'll help you choose the right materials, colors, and finishes to create a cohesive look that complements the rest of your home.
During the design phase, we'll take the time to understand your needs and preferences. We'll ask you questions about your daily routine, storage needs, and lifestyle to create a design that is both beautiful and functional. We'll work with you to choose the right fixtures, tiles, and lighting to create a bathroom that is tailored to your needs.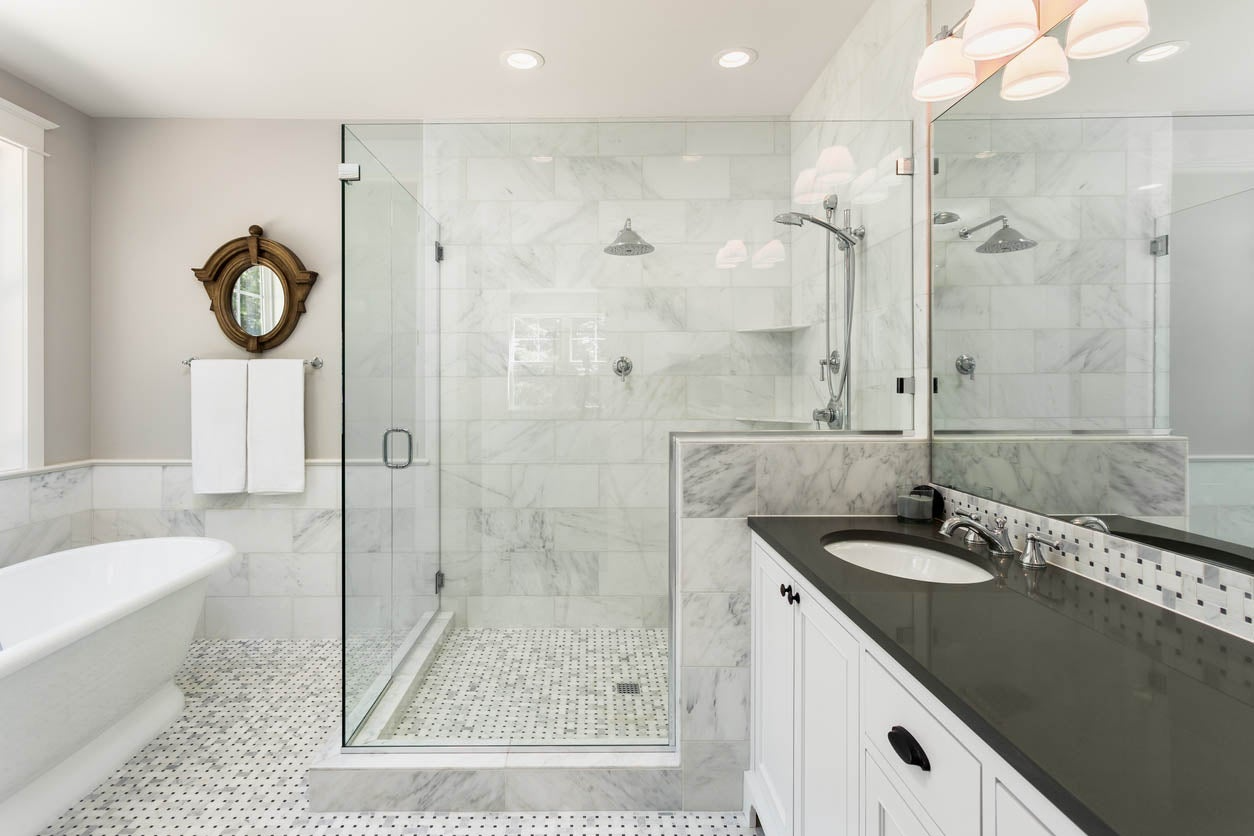 Bathroom Remodeling And Installation
Creative Remodeling experts will handle every aspect of your bathroom remodel, from demolition to installation. We'll remove your old fixtures, tiles, and flooring and dispose of them responsibly. We'll then install your new fixtures, tiles, and flooring with precision and care, ensuring that everything is level and securely fastened.
We'll take care to protect your home during the installation process, minimizing disruption to your daily routine. We'll also keep you informed throughout the entire process, so you know what to expect and when. Our goal is to make the remodeling process as smooth and stress-free as possible.
Bathroom Accessibility Designs
If you or a loved one has mobility issues, we can help make your bathroom more accessible. Creative Remodeling offer a range of accessibility options, including walk-in tubs, grab bars, and wheelchair-accessible showers. Our team will work with you to create a design that meets your specific needs and makes your bathroom safer and more comfortable.
We understand the importance of accessibility and will work with you to create a bathroom that meets your unique needs. Our team has experience with ADA-compliant designs and can help you navigate the process of obtaining any necessary permits.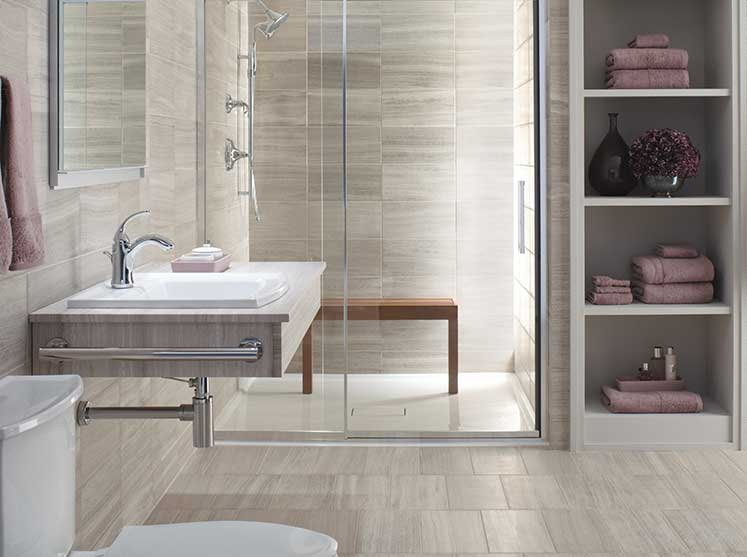 If you're looking for reliable and experienced home remodel services in San Antonio, contact our team of experts today. Creative Remodeling offer free consultations and estimates, so you can make an informed decision about all your home remodel needs. Let us help you transform your home into the space you've always wanted.